orion hitek is a know-how company in orlando, central florida, with two major areas of expertise: high-class, professional web site design and development - static or interactive - as well as pc-based measuring/testing systems.

diese webseite ist aber auch das virtuelle zuhause der orion control, einer deutschen firma mit dem schwerpunkt auf pc-gestützter meßtechik, speziell der software pps701. this web site uses css to present the content in the best possible manner. if you can see this message, then css (or javascript) is not enabled in your browser, and the page will not appear as the designer intended.
awards won by orion hitek
sunshine sports


jay matthew weller



mako 4 css
this site has won numerous awards - we have an extra page on this web site :)
orange county medical society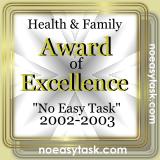 congratulations! you have won the health & family resource guide "no easy task" award of excellence 2002-2003.
awarded for design, content & your contribution to health & family display with pride, for a job well done.
julian credit management

creative arrangement


the david coaching group

lore lindner schmuckdesign

the institute for cosmetic and wellness dentistry


matchpoint connection

(matchpoint connection is not longer in existence)
and last, but not least:
orion hitek, inc.


home • about us • web design • systems • orion control • contact us

design & programming copyright © 2000 - 2002 orion hitek. all rights reserved.